Bubble Parties
Fun with bubbles! For outdoor parties, our Bubble Expert and their handler will put on a spectacular bubble show, and then invite the kids up for an interactive segment in which they can create bubbles large, small, and every size in between!
$325 for 90 minutes – includes bubble party favors
PLEASE NOTE: these are meant for off-site, outdoor parties ONLY – rain or shine. For indoor events, please call to inquire about show modifications.
Glitter Tattoos
Fun 1 to 2-inch sparkling designs, many to choose form. Select your design, glitter colors, and add some sparkle to your event. Tattoos last for up to 2 weeks with proper care. A great option for pool parties.
$125 for up to 20 tattoos (small and medium only — takes about 1 hour)
Larger Parties may require additional time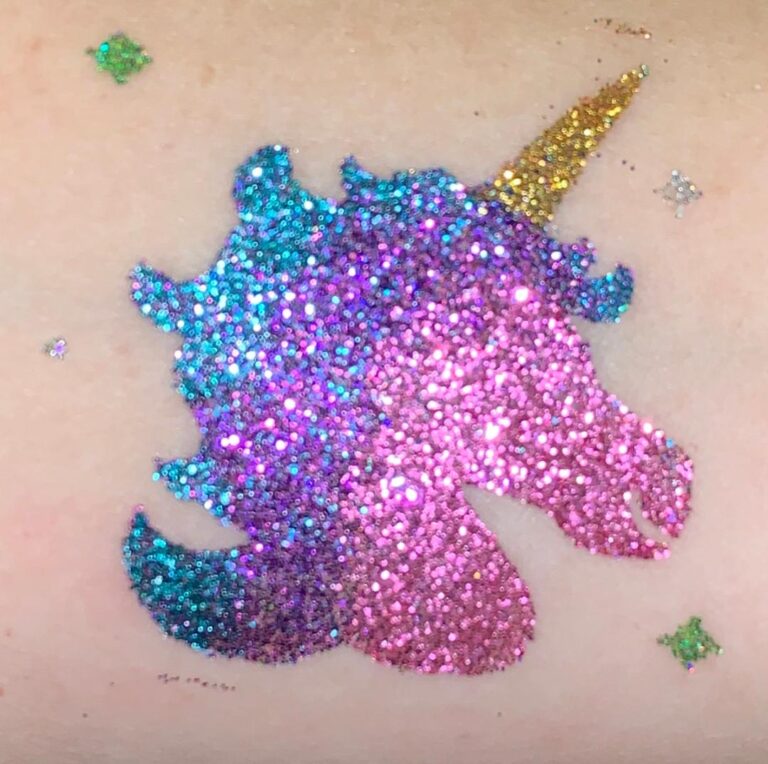 Airbrush
Airbrush Tattoos
Close in look but without the pain—Airbrush Tattoos are a real hit at parties and events — we will bring many designs to choose from. Tattoos are applied with an Air Brush system using all cosmetic-grade inks. Tattoos last 10-14 days. Great for kids and adults!
$175 per hour (approximately 20 tattoos), 150 each additional.
Airbrush Face Painting
This face painting option facilities the option of cosmetic grade paints and stencils to create fantasy looks in a touch less safe manner.
$175 Per hour (electricity access must be provided), $150 each additional.